Modernize Your Microsoft Workloads With Azure and AWS
PufferSoft can establish the perfect cloud infrastructure for your unique existence that unlocks access to a broad selection of cloud services to modernize your Microsoft workloads using cloud services by Azure and AWS.
PufferSoft helps you deploy your Windows Workloads on Azure or Amazon Web Services (AWS) to unlock deeper functionality with a fully managed native-Microsoft file system. We also ensure all your systems are running seamlessly during the migration process.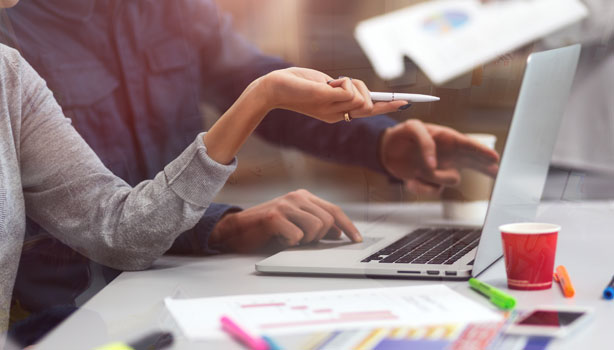 Gain Broader and Deeper Functionality for Your Microsoft Workloads
Get better performance with lowered costs for your Windows and SQL Server workloads on AWS. With PufferSoft's Windows Workload on AWS services, you get 2x the performance and a massive 62% cost savings for a SQL Server workload compared to other cloud services providers.
Greater Reliability
AWS and Azure globally dispersed availability zones ensure greater reliability and fewer downtime hours for your enterprise.
Overall Reduced Costs
You can have the flexibility to choose from a variety of licensing options. Choose a pay-as-you-go model to reduce costs.
Faster Performance
AWS & Azure are industry leaders with a consistent performance advantage when comparing the price of a workload.
Increased Security
With a breadth of security, compliance, and governance services, customers can meet strict compliance regulations.
Modernize Your Windows Workloads with PufferSoft
Modernize Your Windows Workloads with PufferSoft
Fast-track Innovation with Cloud-native Applications
Why Should You Deploy Your Microsoft Workloads on Azure or AWS?
Migrating Windows Workloads with PufferSoft helps businesses unlock innovation, strengthen security, lower costs, ramp skills with trusted experts, improve performance, and boost profits.
Windows Server
PufferSoft will build the infrastructure for secure and resizable compute capacity for windows instances.
Databases
Get secure, highly available, and resizable compute capacity for SQL (server & serverless). Run Windows Workloads on AWS and Azure.
Storage
We will build fully managed native-Microsoft Windows Storage (FSx) & high-performance block storage to attach volumes to SQL Server instances (EBS).
License Management
PufferSoft will provide a central license management service for AWS, Azure and on-premises environments (AWS License Manager). We make migrating workloads to Azure and AWS easy.
Windows-Based Service
Get designed and deployed: Managed Microsoft Active Directory with identity and access management. Leverage scalable and cost-effective Windows desktop-as-a-service solution (Desktop-as-a-service).
Containers
Use highly secure, reliable, and scalable infrastructure for windows-based containers using orchestration tools such as Kubernetes. Migrating workloads to Azure or AWS couldn't have been easier.
Migrating Microsoft Workloads to AWS
Let's realize your business strategies and outcomes quickly by driving efficiency and agility through cloud transformation and data center consolidation. Avoid known migration hazards and execute successful cloud migration with PufferSoft.
Accelerate Recovery and Reduce Costs with PufferSoft
PufferSoft provides highly available custom cloud-based solutions to SMEs that help them reduce operational costs, minimize downtime, and streamline operations. Our trained and certified cloud developers and engineers specialize in managing Microsoft Workloads on AWS and Azure to help businesses in migrating workloads to AWS. Whatever goals motivate your migration, PufferSoft has the tools and resources to help accelerate your Microsoft Workloads deployment to Azure and AWS and reach results, faster.